BJE Teen Service Corps Summer 2017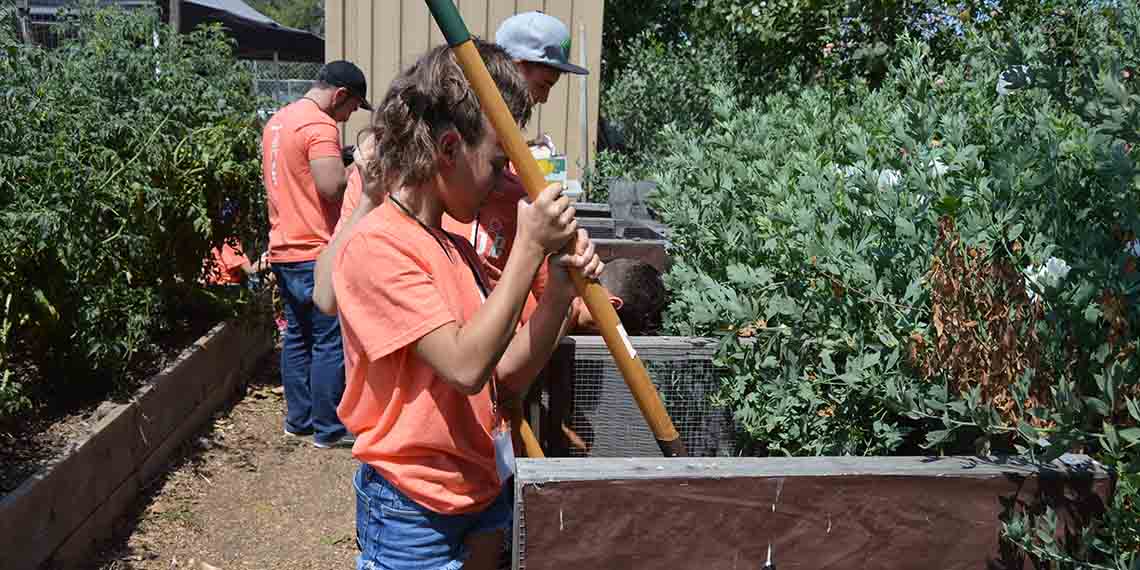 WAIT LIST ONLY
Registration is closed for BJE Impact: Teen Service Corps, a two session, week-long summer day camp engaging rising 7-10th graders in direct service and Jewish service learning.
If you wish your child to be put on the wait list, please contact Candace Brand at 323-761-8609.
Session 2: August 7 – 11, 2017   Campers earn 12 hours of community service credit while 10th graders in the CIT (counselor-in-training) Leadership program earn 15 hours. 
"Empowerment" is the theme for Summer 2017.  Through service projects at local organizations (below), campers explore the many ways our community works to address these issues. 
Union Rescue Mission, which helps men, women and children who are experiencing homelessness so that they can get off the streets and find their way home. Pico-Union Rescue Missions core values are respect, relate, redeem and restore.
Enrich LA: The goal of Enrich LA is to create a working edible garden in every Los Angeles school.  For many students, our school gardens are their only access to green, outdoor spaces in their neighborhoods.  By improving the environmental quality of their surroundings, children are more likely to succeed.
Alexandria House: A non-profit transitional resident and house of hospitality providing safe and supporting housing for women and children in th eprocess of moving from emergency shelter to permanent housing.
Baby 2 Baby: Provides low-income children ages 0-12 years with diapers, clothing and all the basic necessities that every child deserves.
Jewish Family Services - Israel Levin Senior Center: multi-service Agency whose goals are to strengthen and preserve individual, family and community life by providing a wide range of neededhuman services to people in the community at every stage of the life cycle, especially those who are poor and disadvantaged. The agency is guided by ethical an dspiritual values of Judaism in its provision of services.
If you wish to receive notifications for future service learning opportunities, please contact Candace Brand, at 323-761-8609.  To receive bi-monthly email updates about all of BJE's programs and services, please sign up here.