Early Childhood and Parent Education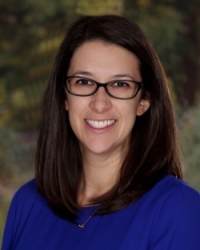 To learn more about what BJE Programs are offering through the digital landscape, click here.
Early childhood education is, for many families, the beginning of their child's Jewish education. BJE works to ensure that the early childhood educational experience is of high quality and encourages families to continue their children's Jewish educational journeys. BJE works with families to help them find the right early childhood experience for their child and works with Early Childhood Centers and Parent & Me programs directly to ensure that that experience is the best that it can be.
BJE's early childhood and parent education efforts include a variety programs for parents, teachers, administrators and children.

JKidLA is BJE's web resource, designed to provide one place for families to get a comprehensive listing of the countless formal and informal Jewish educational opportunities and resources in greater Los Angeles. A JKidLA concierge is also available to parents seeking more personal guidance about their children's Jewish education options. Contact Rachel Kaplan at 323-761-8624. 
Parent & Me Voucher Program offers partial vouchers to help first-time enrollees in Jewish Parent & Me programs pay for such programs. Contact Rachel Kaplan at 323-761-8624. 
Professional Development opportunities for educators in Jewish early childhood programs are available throughout the year.   For information about the Bebe Feuerstein Simon Early Childhood Conference and the BJE Directors Network contact at Carly Rosenstein at 323-761-8623 for further information.   

BJE-Affiliated Early Childhood Centers with links to their websites by location.