Hope and possibility in uncertain times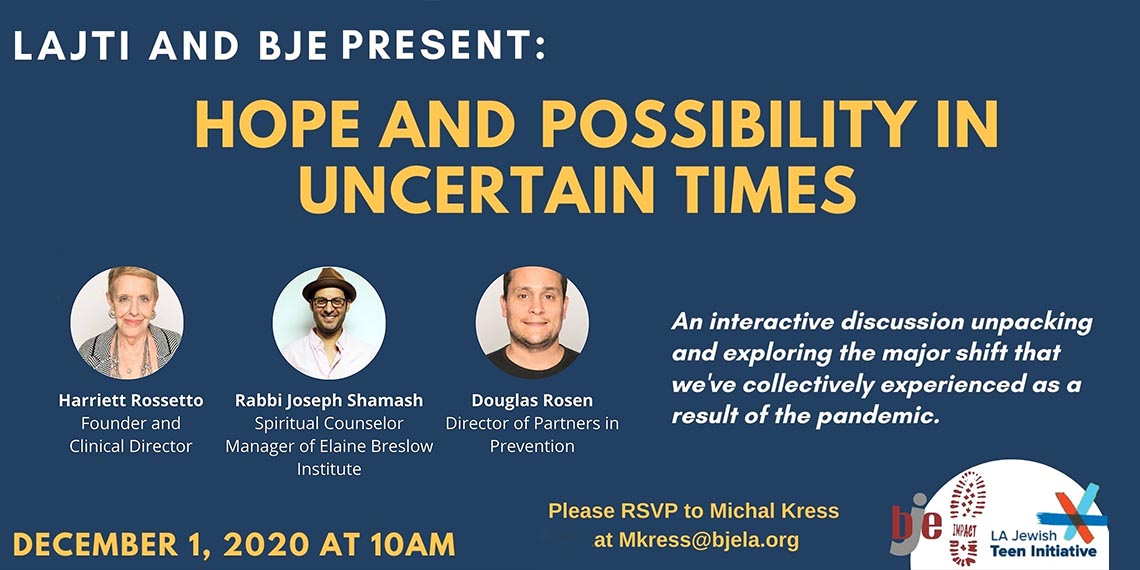 We are excited to announce our December PLC on December 1, 2020 at 10am.  We are partnering with Beit T'shuvah for an interactive discussion unpacking and exploring the major shift that we've collectively experienced as a result of the pandemic. On a personal and a global level everything we know and felt we could count on shifted quickly, and often nothing feels certain. For many, this experience highlights our sense of fragility and brokenness. We will discuss the human response to such trauma, and draw parallels to the experience of those in recovery from addiction.
Join us for this important workshop where our speakers will share wisdom from the spiritual recovery program at Beit T'Shuvah that can be applied to life in the pandemic to help all of us perceive hope and possibility when all seems dark. Utilizing this wisdom, participants will be prepared to navigate the next phase of life as we know it.
Contact Michal Kress, [email protected]
Open to PLC only.