Liat Vorobiev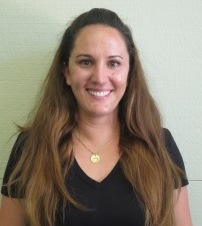 Program Director, BJE March of the Living
(323) 761-8635
[email protected]
Liat was born and raised in the Los Angeles area to an Israeli father and an American mother. She attended California State University Northridge (CSUN) where she received her Bachelors in Arts in Communication Studies and her Masters in Arts in Education. Through her involvement with a variety of leadership programs while studying at the university, she sparked her passion for experiential education and service learning.
Upon graduating from CSU Northridge, she was hired to work on campus at the International and Exchange Student Center to support the international population which consisted of over 3,000 students. She was then recruited to work at CSU Dominguez Hills, first as the International Student Coordinator followed by the Leadership and Student Engagement Coordinator. Engaging with students and encouraging them to think about the impact they can make on this world is a passion of Liat's, so working for the Builders of Jewish Education (BJE) as the Program Director for March of the Living is a dream job for her.
Being Jewish is an important part of Liat's identity and she has found ways to stay connected to the community by working at Camp JCA Shalom, staffing the March of the Living, teaching at Shomrei Torah and as a member of her local Hadassah chapter. Her role at the BJE will allow her to combine her passions of empowering youth and her commitment to her Jewish identity.
Liat is married to Ukrainian-born Realtor, Michael Vorobiev and together they have two children, Isabella and Elon. As parents, they believe that Jewish learning is the foundation of vibrant Jewish living and are committed to promoting life-long learning.
.