RESHET LA - Building Teacher Community Through Video Investigation with Jennifer Lewis, PhD - Part 3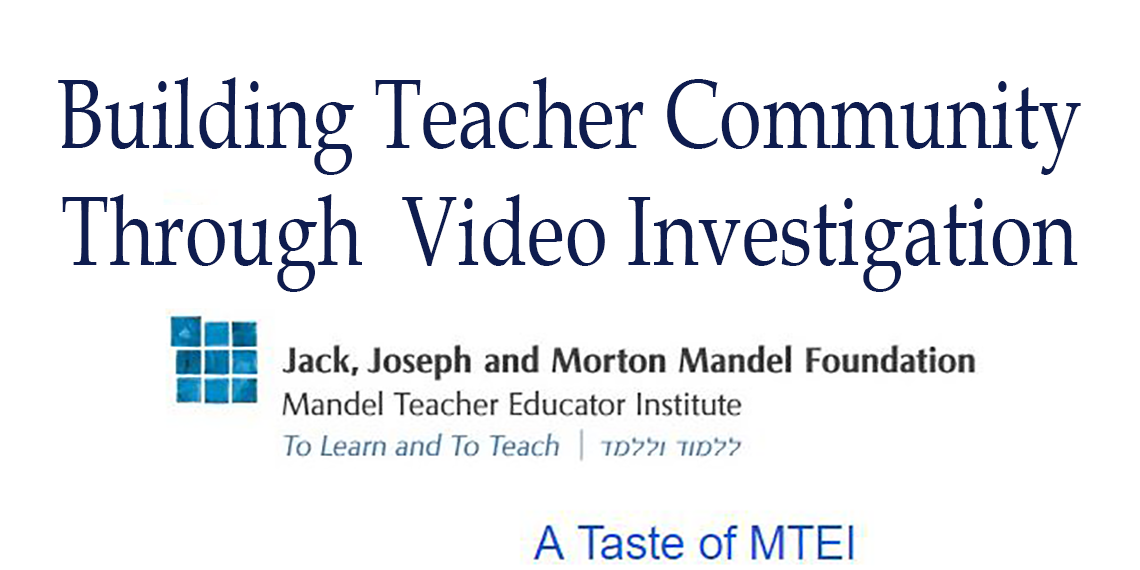 Building Teacher Community Through Video Investigation with Jennifer Lewis, PhD - Part 3
Viewing and discussing video excerpts of classroom lessons can be a great way for a school staff to build common language and purposes for teaching, and it fosters connection among faculty members too. Although it's a powerful practice in person, it's also easily adaptable for online professional development. Join us for a taste of collaborative video investigation as a form of professional development.The Mandel Teacher Educator Institute (MTEI) invites you to join us for a Taste of MTEI starting July 7.  
MTEI is an immersive learning experience for Jewish Educational Leaders transforming you into an extraordinary teacher of teachers. 
While extended/multi-session learning is our specialty, we invite you to get to know a few of our world-class faculty and to sample the kind of learning we offer. We have four great workshops lined up for you on Tuesdays in July at Noon EDT.  Each workshop is 1 hr 15 minutes.  Space is limited.  Come for one or for all four.  Please contact David Lewis for the registration link and information.