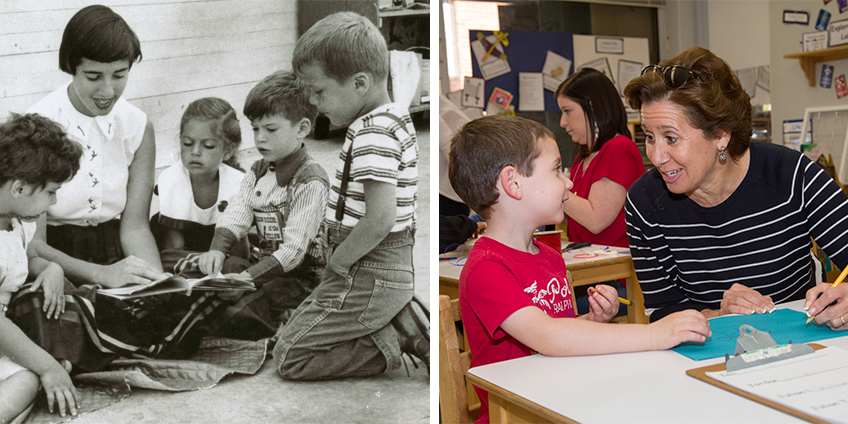 BJE @ 80 Years
by Dr. Gil Graff
This year marks 80 years since BJE was established by the Jewish Community Council, in a Los Angeles Jewish community that would be virtually unrecognizable today.  The 1930s were fraught with challenges, locally and throughout the world.  One of BJE's Past Presidents, the late Bernard ("Bernie") Levin, recalled, as a young man, joining the Anti-Nazi League, as one response to the threatening conditions of the era; this, at the same time BJE was created.
The 1930s was a decade of economic depression, isolationism and -- even in the United States -- anti-Semitism.  Amidst and, perhaps, because of these realities, the many organizations that comprised the Jewish Community Council  (which later merged with the Federation) recognized the importance of and need for communal attention to the Jewish education of children and youth in Los Angeles.  They knew that Jewish learning experiences have much to offer children, families and the communities of which they are a part, throughout time and place.
While Bernie Levin and others were drawing attention to the perils of Nazism, many German Jews sought refuge elsewhere.  Among those who left Berlin – first, to England and, later, to the United States – were Alexander Altmann (1906-1987) and Eliezer Berkovits (1908-1992).   Both these scholar-practitioners held a PhD from the University of Berlin and ordination from the Berlin Rabbinical Seminary; they were to author important works of history, Jewish law and philosophy, in the decades ahead.
Informed by their experiences during the period in which BJE-Los Angeles was launched and beyond, each affirmed the critical importance of Jewish education.  Berkovits noted that, particularly, at a time of confusion, conflict and chaos, "it (Jewish education) has to fill the vacuum of values and meaning," and provide a "vision of the future, without which youth cannot prosper and mature…."  Altmann observed that "Jews anxious to map out a future for our people cannot afford to be oblivious of our past." 
On a communal and individual level, Jewish education offers enduring wisdom and value; this is what animated the visionary leaders who initiated BJE, in 1937.  Eighty years later, the mission of encouraging participation in Jewish education, enhancing the quality of Jewish education and promoting access to Jewish education remains vital.  BJE appreciates the support of all who help build Jewish education; the impact of today's investment is for generations.