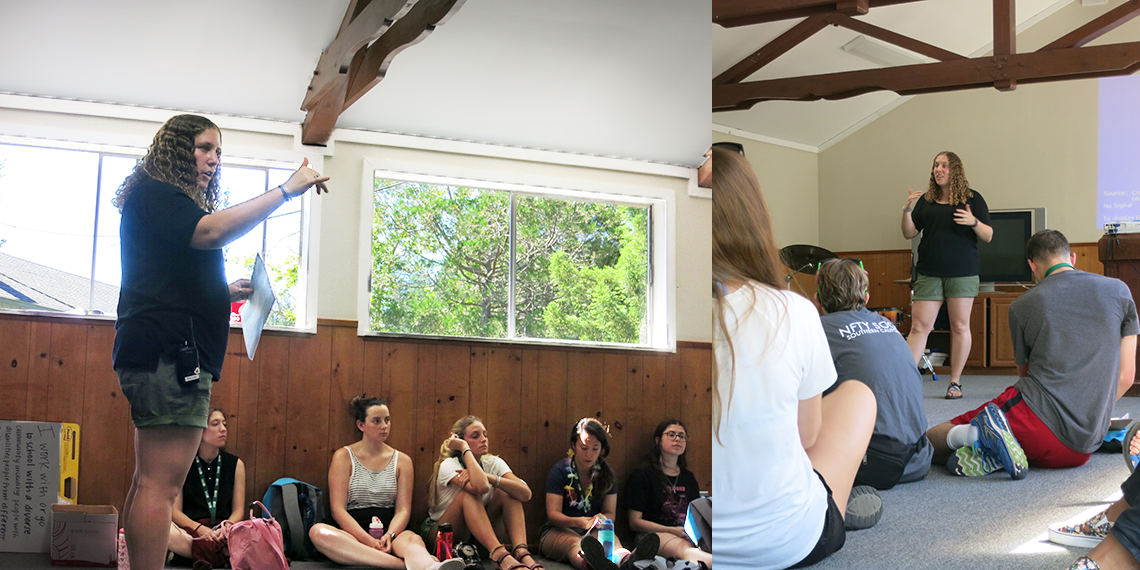 Rachel Dubowe
I'm a product of the Reform Movement and have been blessed to have a variety of meaningful moments and experiences that have led me to where I am today. My mom is a Reform rabbi, which naturally meant that we were very engaged in the Jewish community. I was active in NFTY (the Reform Jewish Youth Movement), and was what I like to call "summer camp adjacent," with so many friends who were devoted campers. In college, I was active in Hillel.
I've been fortunate to have had so many meaningful Jewish experiences which led me to want to help others have their Jewish moments and experiences.  I realized that I could help guide them. 
I think builders lay foundations, and what I get to do is help lay the foundations for Jewish journeys, identities and teachable moments. It is definitely my love of these cumulative experiences that led me on a path to become a Jewish educator. 
I got my professional start working in Jewish camps – first at URJ Kutz Camp, where I coordinated the Gibush program for teens with autism, and then at URJ Camp Newman, where I was the Camper Care Director. 
Working with campers with special needs was particularly meaningful, and as a result, I truly believe we can create space in the Jewish community for everyone to be their best selves and to foster a love of Judaism. In some ways, I've spent my whole life preparing to be a builder of Jewish education, so it's exciting for me to bring my experiences and enthusiasm to BJE.
Rachel Dubowe is an Experiential Educator with BJE.